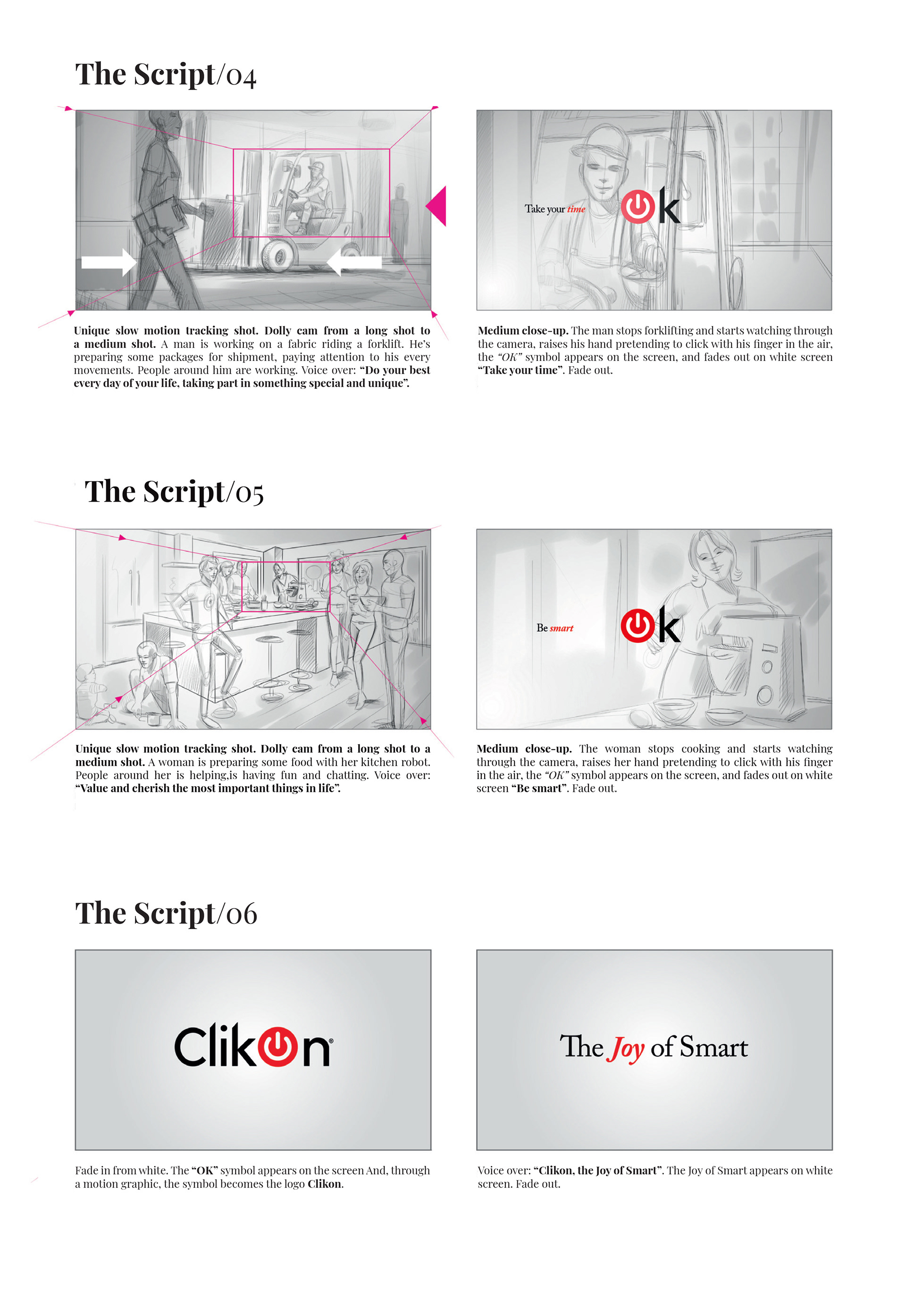 Overall Quality
Clickon provides electronics and home appliances with more than 10 megastores between India, Bangladesh, UAE and Hong Kong.
Creativity
The video is inviting us to be part of something that is going to happen or telling us something we should absolutely be. For example "Be Smart", "Take the opportunity", "Be young" or something similar. Who wouldn't want to be "smart"? Who wouldn't want to make the right choice or take a great opportunity?
Design Quality
Clickon is a call to action. It means doing something for your future and the future of your loved ones. Clickon if you want to change, if you want to go further. Clickon stimulates interaction! Clickon has got a red symbol as a graphic reference, which stands for "O". The "O" can be moved before the "K" in "Click" so that it becomes "Ok". "Ok" is the universally recognized symbol of approval. A red button will become the best way to express one's own choice, the smart choice.
Project Complexity
The focus of the video is to communicate an inspired vision in product development, as well as attention to the environment, the youngest generations and people in general. It becomes the right choice for all those people who want things to go "OK".