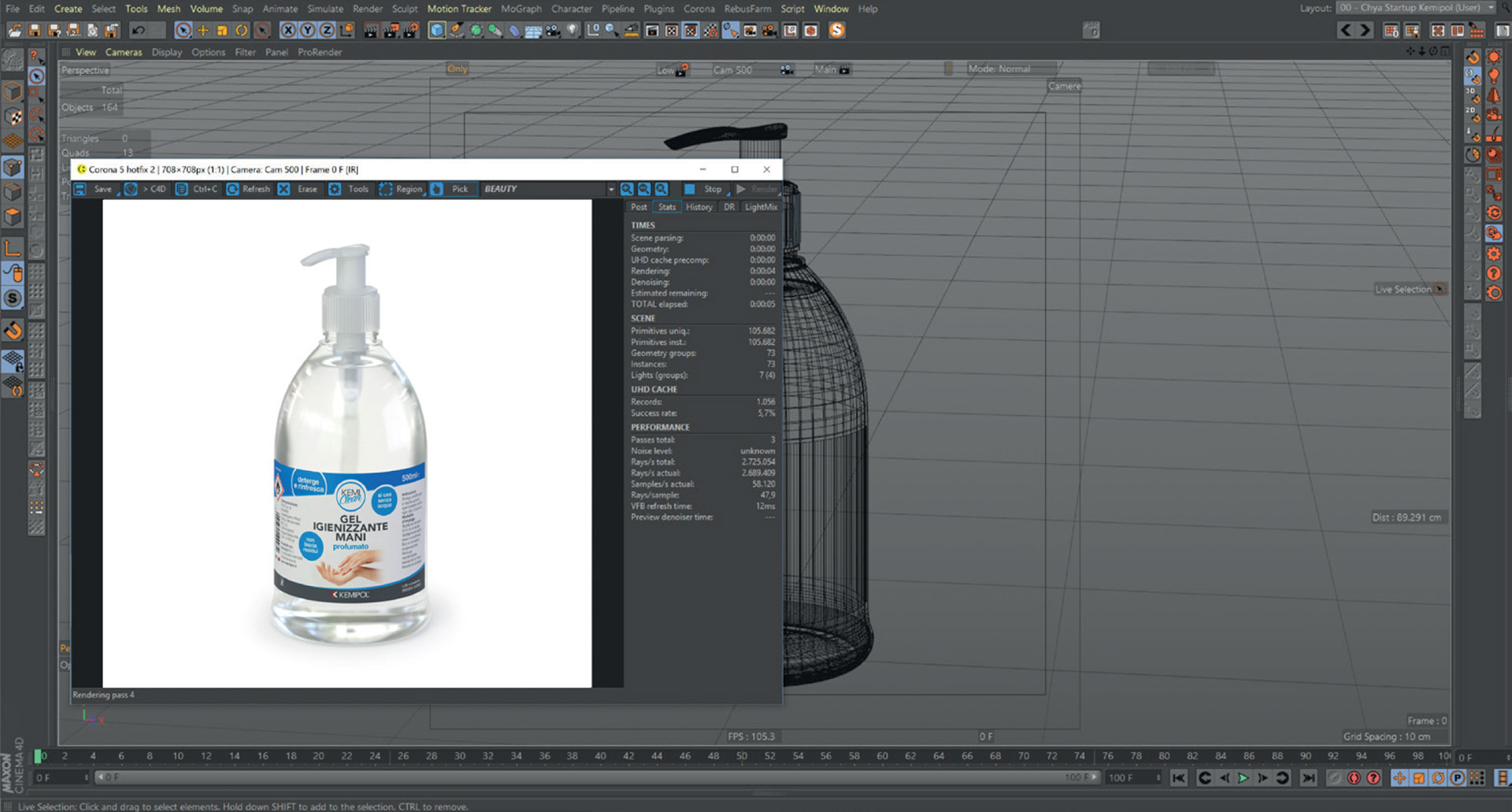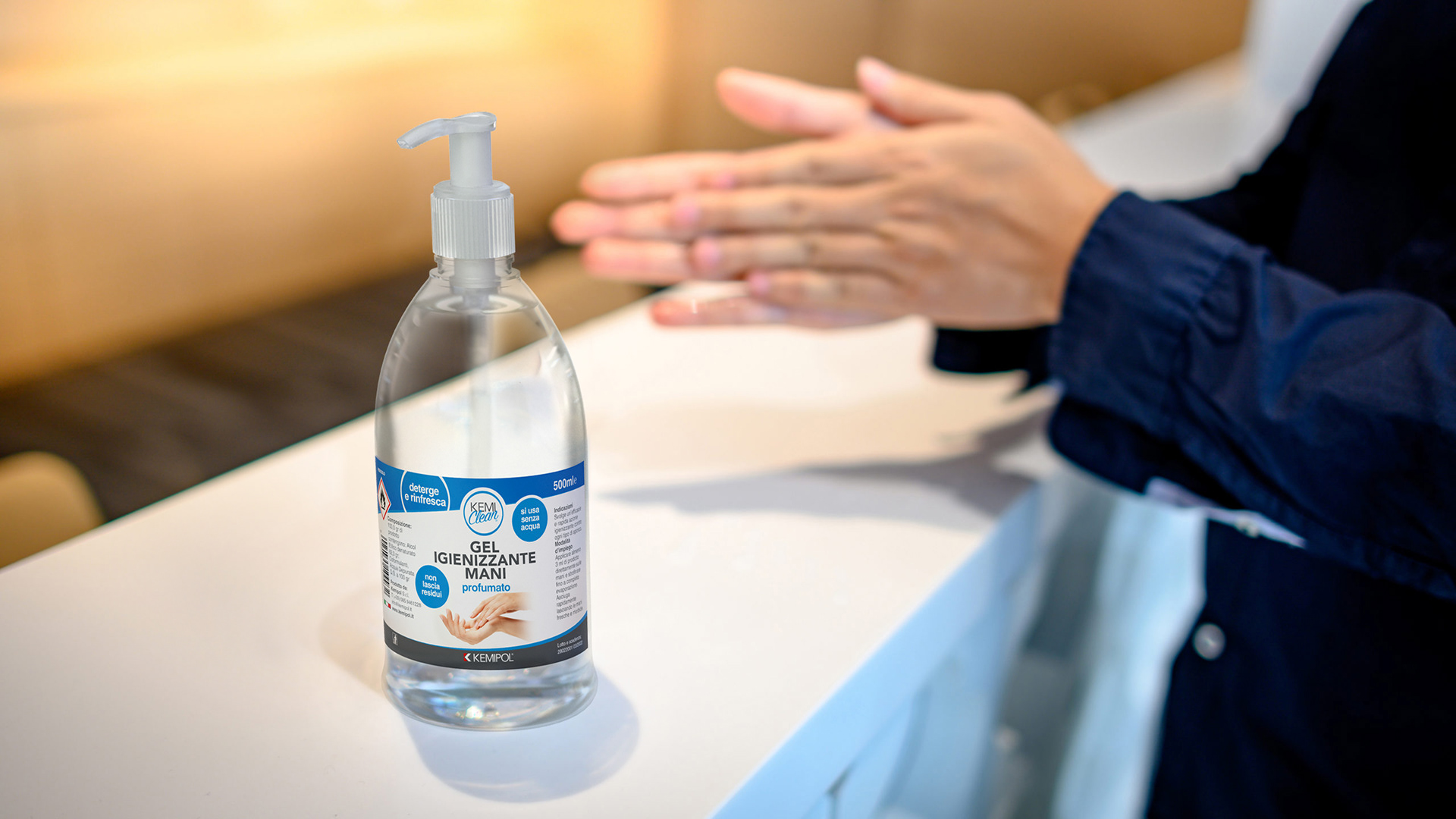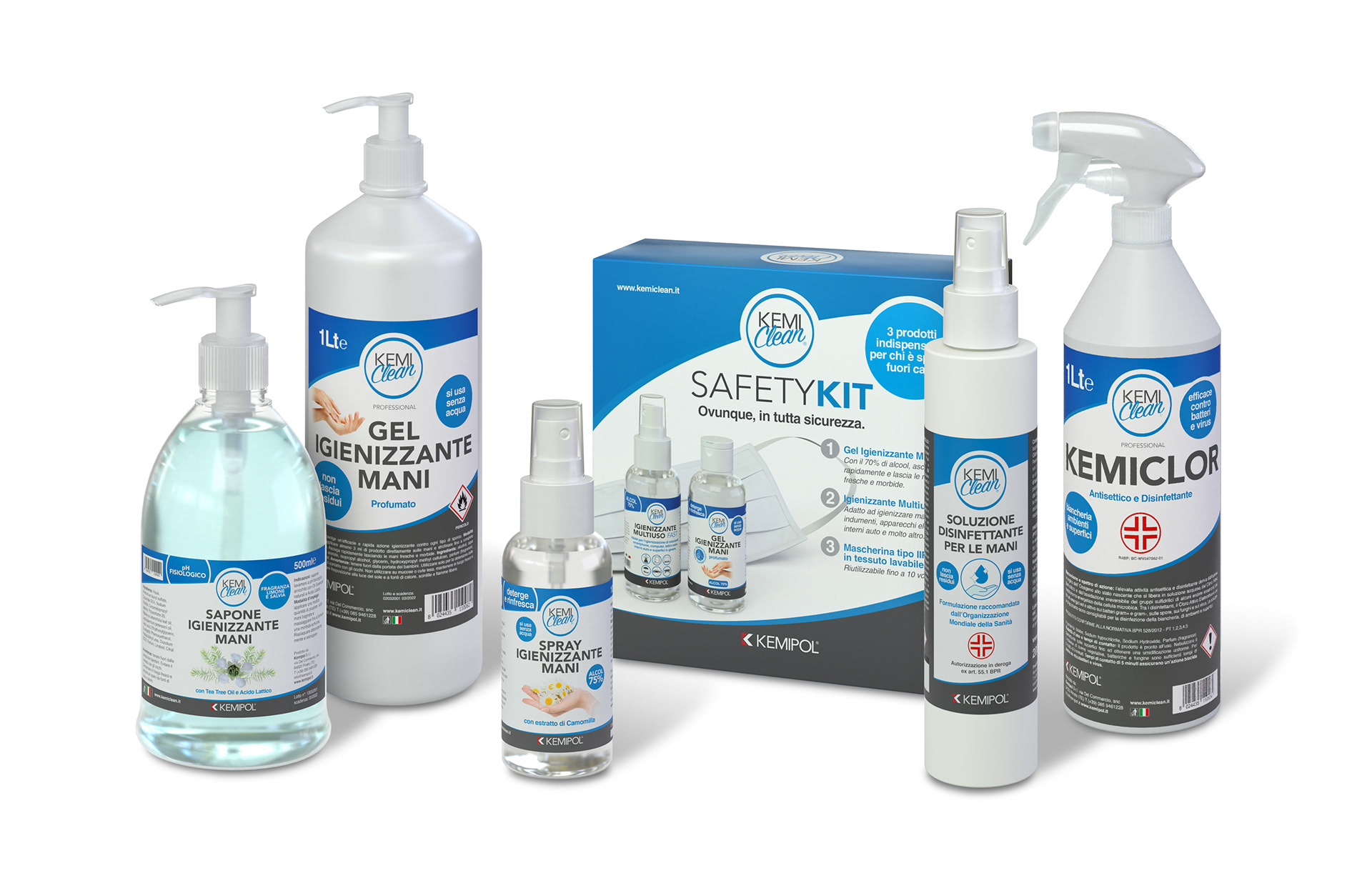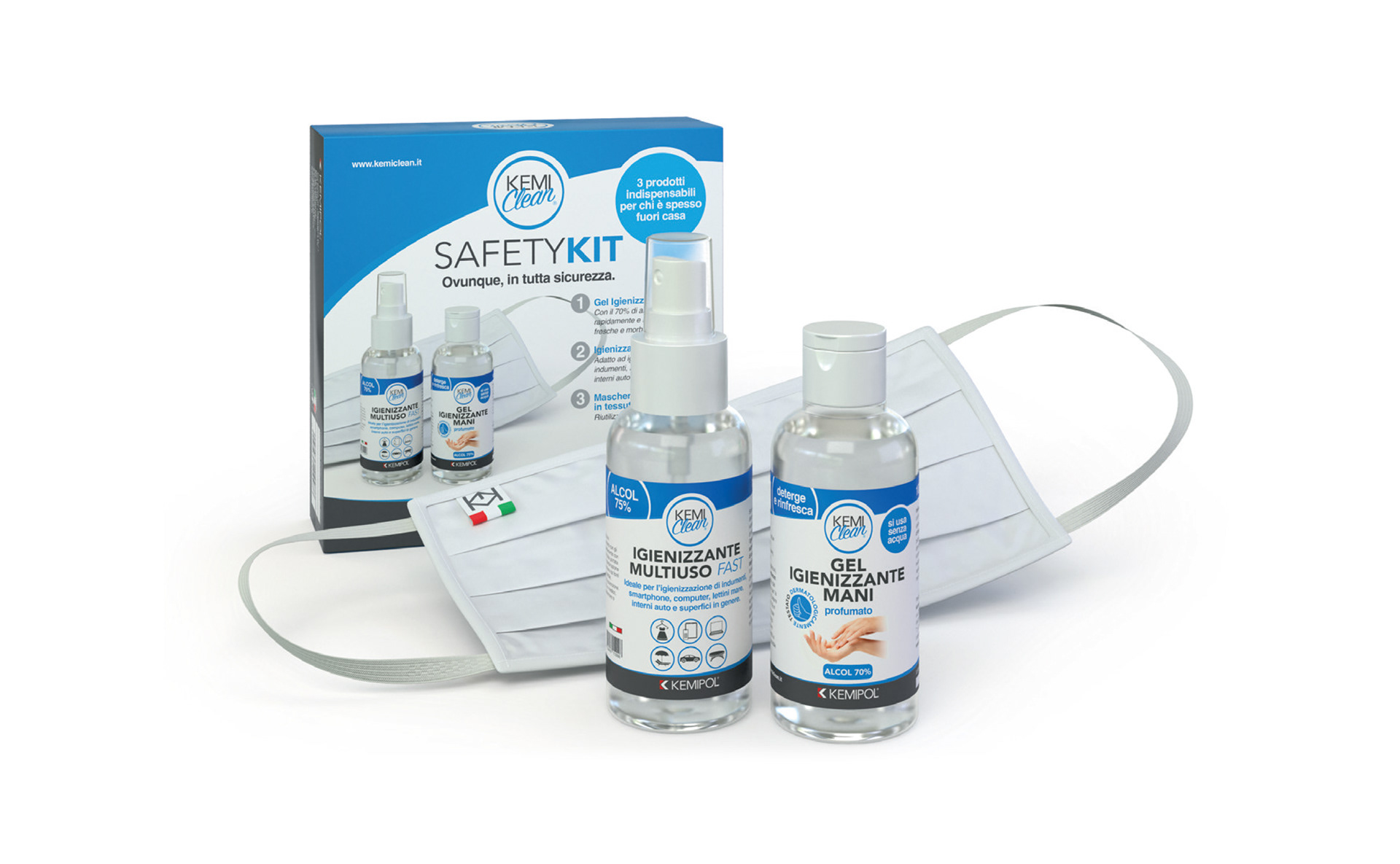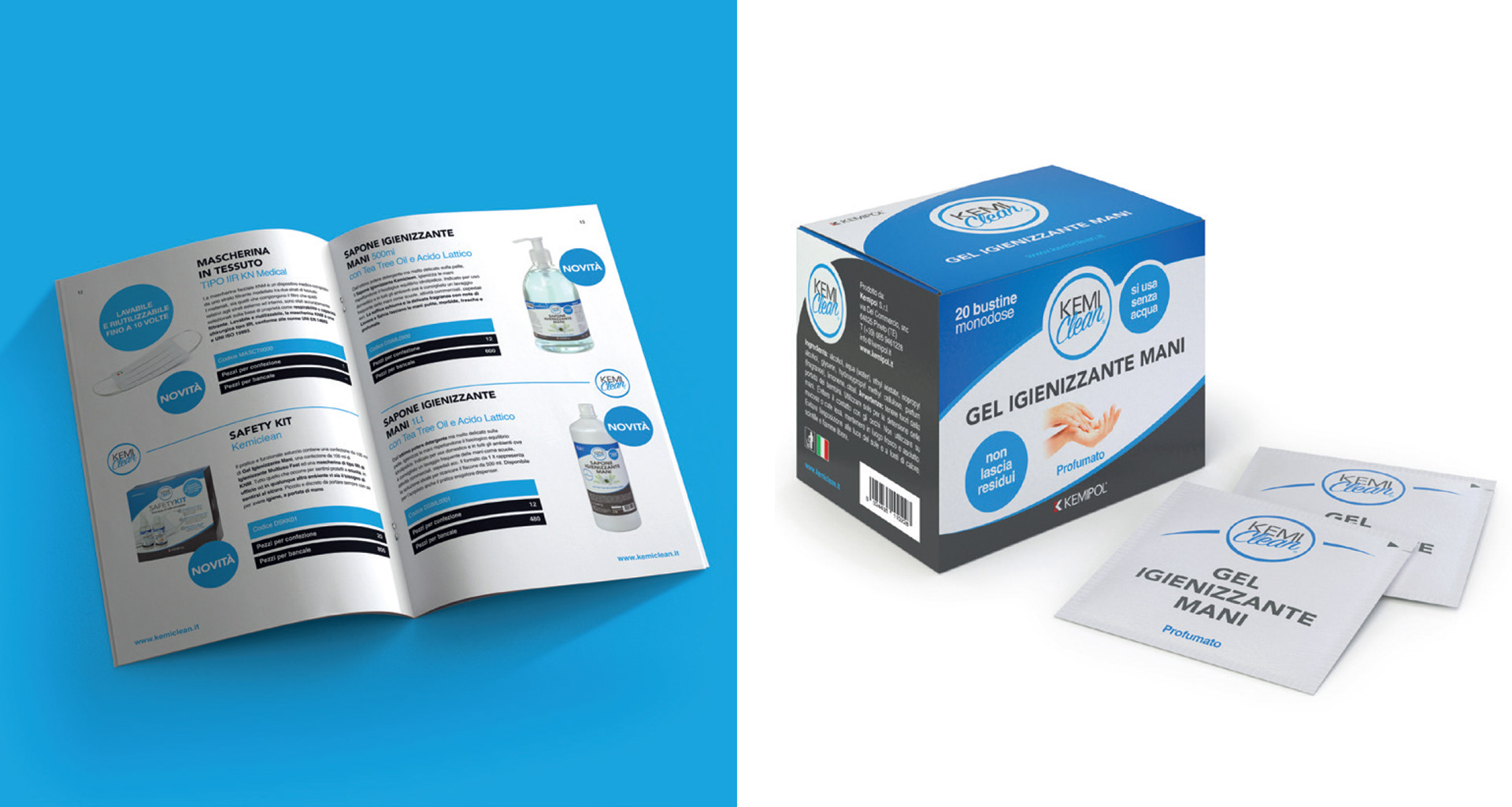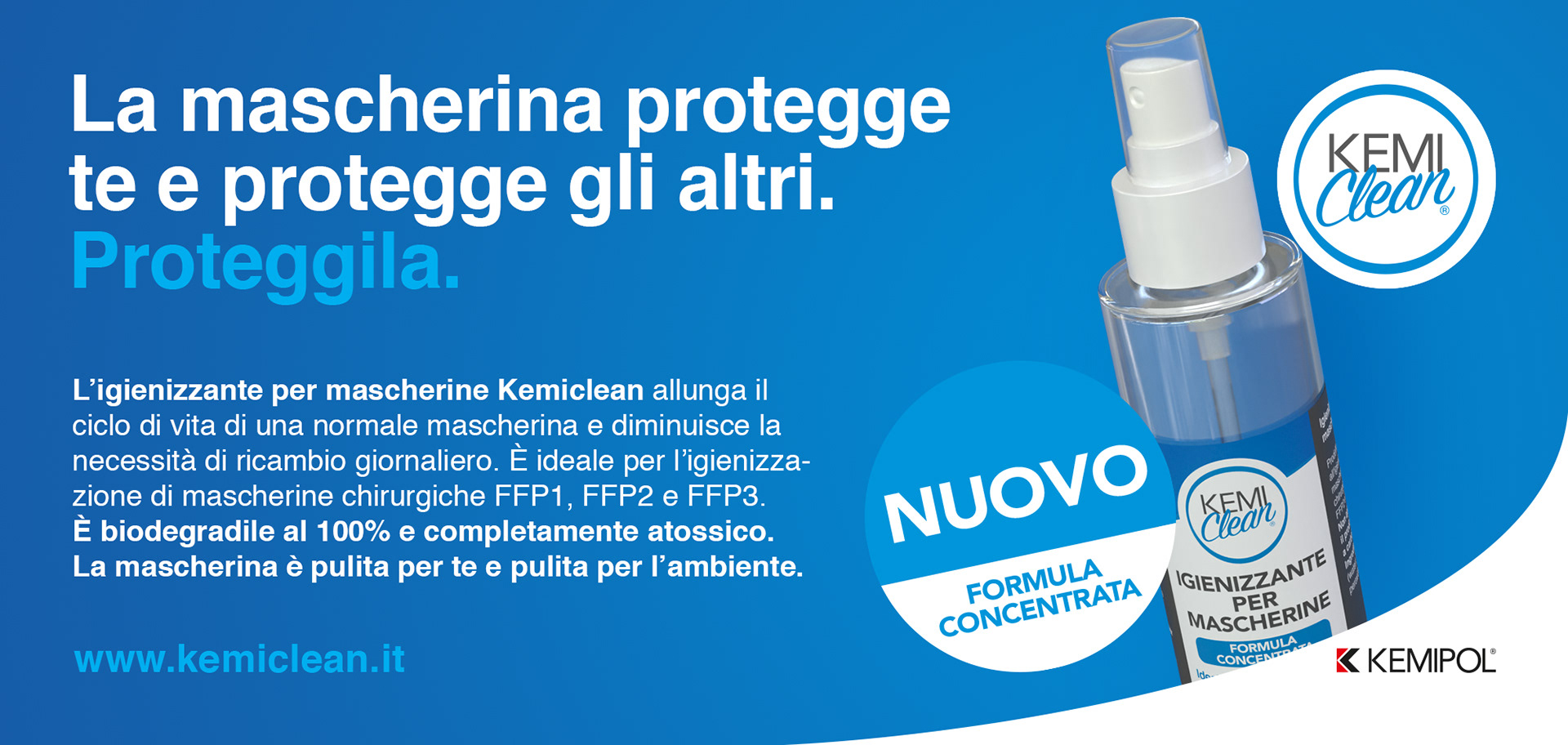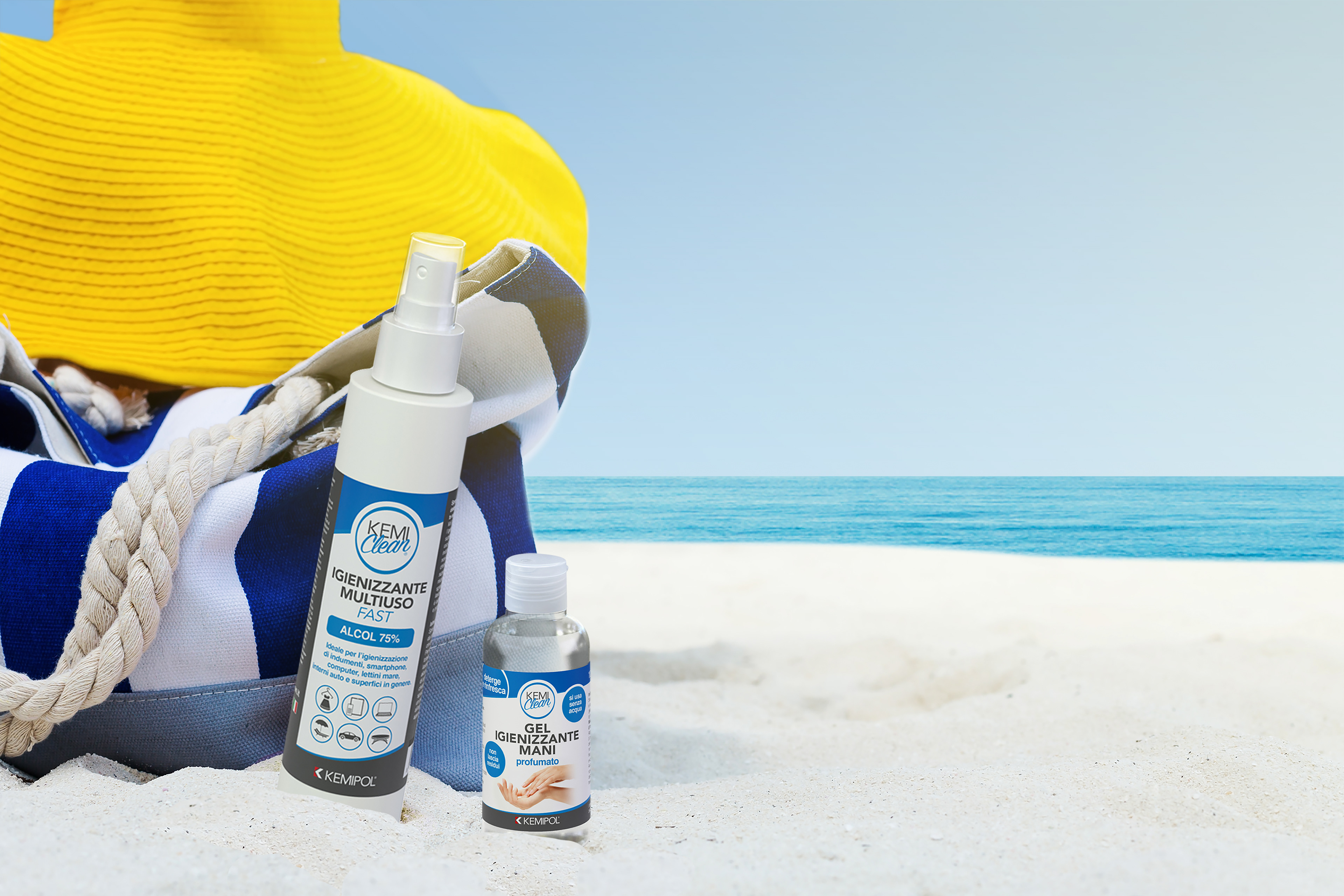 Overall Quality
Kemiclean is a brand dedicated to the hygiene and sanitation of people and places. The ambition of these products is to find room between professional cleaning and supermarket distribution.
Creativity
This new brand borrows the first characters of its holding company and utilizes a more familiar and welcoming font. The word "clean" has been italicized to symbolize speed. The graphic format creates dynamic lines, thus giving a perception of dynamism and movement. The choice in colors offers a sense of hygiene and cleanliness.
Design Quality
The labels and the design overall are aimed at conveying a sense of cleanliness and freshness. All the elements in the design create a sense of continuity with the brand.
Project Complexity
We have worked in a moment of great emergency to create these products. Because of the sanitary emergency due to the propagation of the Covid-19 virus, most of the products, labels, rendering, and packaging have been assembled in an extremely short time to fulfill the massive demands. The ability to handle work under pressure has become a definite strength for the company.